"part of me is made of glass, and also, i love you."
i'm moving to greece in two days.
i run now. isn't that terrible?
I MISS MY MOM & I WISH I WAS IN GREECE BECAUSE I MISS GREECE, TOO.

i'm going to go get my license. i'm skered.
today is dina's birthday. so what am i doing for her? updating in herjournal. last night i slept with her mom. and i puched dina in the face.



happy birthday dina, you stupid bitch. and when the fuck did you become a paid member??!


anyways i love you baby forever.



rebecca claire.
i named my kitten dahlia because she's metal.

furthermore, i pooped at denny's.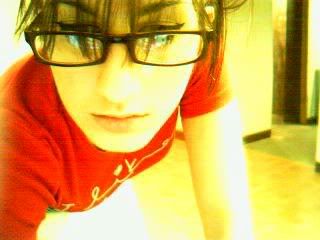 *slits wrists*


<3
how do you feel about poo